Enables quick and simple measuring of pressure and rate of flow of coolant when the actual tool is clamped directly in the stationary tool spindle. This way, it is possible to establish the real conditions of the relevant machine and tool configuration and measure the resulting actual rate of flow.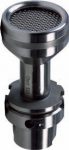 Quickly and simply check the filtering efficiency of the coolant system. Thanks to replaceable stainless steel filters, the user can adapt the instrument specifically to the filtering of the coolant system. Establishes the present condition of the individual system and displays the actual filter efficiency.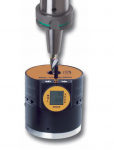 The development of the new MQL-Check allows simple and quick measuring of the coolant volume and the reaction time with minimal quantity lubrication (MQL) directly at the tool point. For the user, the result is a considerable increase in process reliability with MQL machining.