462.100
ForceCheck HSK Taper Drawbar Force Gauges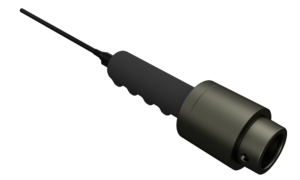 Enlarge Image
HSK63 Wired Measuring Bar
For measuring drawbar retention force on HSK (Hollow-Shank Taper) standard spindles
Measuring bars, complete sets, and base sets for all HSK type spindles. Contact us for other wireless and carrying case options.
Wired complete sets include force sensing bar, display readout unit, connecting cable for wired unit, special carrying case, and certificate.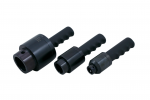 Wireless measuring adapters have the option of coming with or without the tool change groove. Wireless adapters can be retrofitted for quick inspection or designed for integrated use; ask us more for details.
The display is universal and can be used on multiple ForceCheck adapters.
Depending on what gauges you need to keep together, TAC Rockford offers various carrying case configurations.
Related