ForceCheck Turning-Center Chuck Force Gauges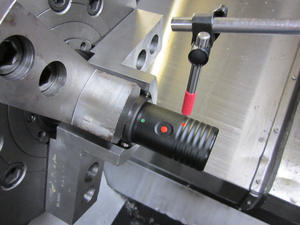 Turning-center force sensors are designed to measure the holding force of clamp jaws on chucks. This allows manufacturers to make critical adjustments, and improve repeatability and workpiece quality. The wireless version of the chuck force gauge is able to measure RPM along with force.

For more advanced features, such as graphing and testing multiple machines as part of a preventive maintenance plan, a tablet that universally connects to any ForceCheck sensor is also available. Contact us for more specifications and details on advanced machine force measuring.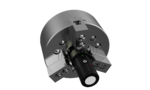 The ForceCheck wireless chuck force gauge is designed to quickly and accurately measure holding force and speed on chucks. Verifying chuck holding force allows manufacturers to improve the repeatability of a manufacturing process by checking actual holding force under dynamic (rotating) conditions, as well as perform critical preventative maintenance checks. Contact us for other clamping diameters and extension rings, as well as 4+ jaw chucks.
Designed to quickly check the holding force on a chuck or turning-center. The wired chuck force gauge can be customized for any diameter.