ForceCheck Drawbar Force Gauges


The ForceCheck gauge is available in a standard version, as well as wireless hand-held and machine controller integrated versions.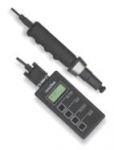 This critical performance -- the tool clamping force -- is often never measured after a machine is put into service. Regular verification allows problems to be detected early so maintenance and repairs can be scheduled. As a result, emergencies and unexpected downtime can be avoided. When troubleshooting, drawbar performance can quickly be verified.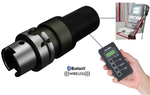 The ForceCheck wireless drawbar force gauge is based on the same technology as the industry-leading ForceCheck gauge. With the added convenience of wireless operation, larger machines and hard-to-reach spindles are easier to check. In addition, the unit offers the optional capability of data logging on a USB stick.