Join our team!
We are expanding our team of professionals and invite you to explore joining our crew of smart, ambitious, and dedicated staff. Daily activities at our company are a mix of sales, logistics, product design and development, marketing, and manufacturing.

We rely on highly skilled and knowledgeable people with diverse backgrounds. In our small company environment, you'll have opportunities to use your skills, do interesting work, and interact with friendly coworkers and diverse customers and suppliers.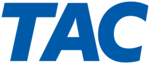 TAC Rockford is looking for an intelligent and mechanically-minded person motivated by curiosity and learning.

This position does not require any specific skills but we strongly prefer someone with prior experience in an office environment and interest in all things mechanical.